Evaporative Cooling Installation Melbourne
Evaporative Cooling
Evaporative Cooling is a type of ducted cooling solution that is placed on your roof. From there, ducts will be installed to different rooms in your home to deliver cool air. It uses water's natural cooling properties to bring down temperatures inside the room. When the air is hotter outside, cooling is more effective.
It is a popular air conditioning choice in Melbourne because it is extremely cost-effective to run, while allowing you to keep your windows and doors open if needed. Swan Air Cooling can provide evaporative cooling solutions for homes and businesses across Melbourne.
An Evaporative Cooler turns outside air into cool fresh air:
Commercial Heating & Cooling
Domestic Cooling
Domestic Heating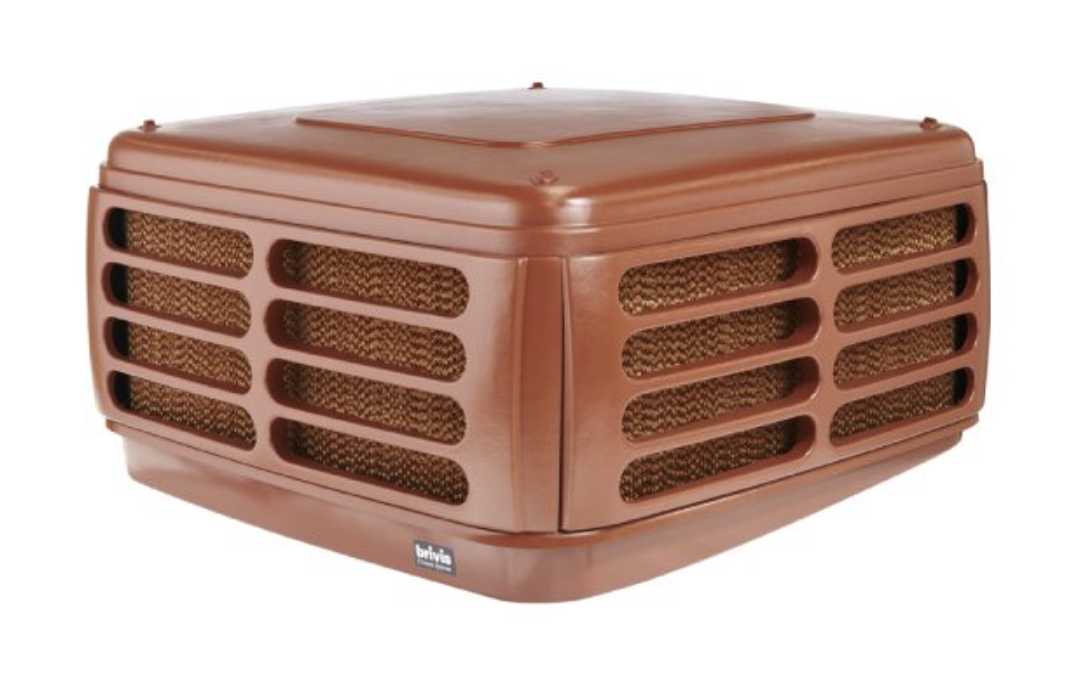 Evaporative Cooling Installation – The Most Cost-Effective Option
Since evaporative cooling is a popular solution, installation is easy and cost-effective. The evaporative cooling unit is placed on your roof and connected to ducts placed in different rooms within your home.
Fresh air from outside is passed through cooling filter pads to lower the temperature, which then gets delivered into different rooms in your house through the connected ducts. This is also an environmentally friendly solution that does not use refrigerant gas.
Evaporative cooling is a clean, healthy and easy way to cool down a home or office without having to keep the doors and windows shut if not needed. It is also cheaper to install and run, which is why many homes and businesses in Melbourne have evaporative coolers installed in their properties.
If you have any questions about evaporative cooling units and their many advantages, speak to the professionals at Swan Air Cooling today.
Evaporative Cooling in Melbourne
Delivering good performance for the long-term, evaporative cooling is a great choice for many Melbourne homes and offices. Some of the advantages include –
Cost-effective solution to install and run
More environmentally friendly than other cooling solutions
Great for dry, hot conditions (but not humid days)
Why Should You Have Evaporative Coolers Serviced Regularly?
Evaporative coolers use multiple components that work in sync with each other to keep your home or office cool. But like any other system, parts wear over time. Regular servicing can elongate the shelf life of these components by preventing major breakdowns. Here are reasons why you should get your evaporative coolers serviced regularly –
Cleans dust, debris and grime that form inside the cooling unit – ensuring a steady and continuous flow of fresh, clean air.
Regular inspections of the fan, fan belt, pump and motor within the system keep major issues away for the long term.
Cooling pads are replaced or repaired since they are most prone to damage due to use.
Lubrication of the blower assembly to prevent any issues.
Fan belt tightened to ensure proper tension while the system is running.
Evaporative Cooling Services Tailored to Melbourne Customers
Swan Air Cooling has delivered evaporative cooling solutions to many homes and businesses across Melbourne. We understand that different properties have different needs, which is why we adapt and tailor our services to the needs of every client.
If you want to see how we can help you, just give us a call for a no-obligation chat. We'll run you through the whole process so you can decide for yourself.
Why Choose Swan Air Cooling for Evaporative Cooling?
Swan Air Cooling comes with over 20 years of experience in the air conditioning industry – giving you the premium heating and cooling solution you need for your home or office in Melbourne. Why choose us?
Cost-effective evaporative cooling and installation costs
5-year manufacturer warranty on all products we install
Complete end-to-end solution from supply to installation to service
Ability to tailor solutions to any property size and application
If you need an evaporative cooler for your home or office, give us a call today for a no-obligation quote.