Air Conditioning, Heating Installation & Servicing in Melbourne & the Yarra Valley
With over 20 years of experience in the air conditioning industry, Swan Air Cooling has a strong reputation for providing high-quality, reliable and efficient services for residential, commercial and industrial properties.
From the moment we visit your home or office, we work with you to plan and design the right air conditioning system that meets your specific needs. We then get into the installation and delivery process – making sure we complete every job on time and on budget. Every project is completed to the highest professional standards to give you complete peace of mind. So, why work with us?
Best Air Conditioner Installer Melbourne!
Unparalleled Personal Service
Firmly believing in personalised service, we take all your needs into account – collaborating closely with you to deliver a tailored solution. We pay close attention to every detail – from consultations to measurements and installations.
Licensed and Insured
Our technicians are licensed Refrigeration Mechanics, fully qualified and insured – meaning we undertake every job with professionalism and years of experience.
Well Mannered, Professional Team
From the time we consult with you, you will notice our technicians are well mannered, friendly and professional, who will respect your property like it is ours.
Local Experts
We are based locally, which means we can get to you as quickly as possible. We also understand the local Melbourne climate and how that impacts your heating and cooling needs – giving you the benefit of a team of professional experts.
Ongoing Customer Service
Even after installation, we are around to help you at every step. If you are concerned or if something is not working, just give us a call and we will get to you quickly. We'll never set it and forget it, ever!
Accountable
We hold ourselves accountable to every job, which is why we encourage you to call us if you ever need anything fixed at any point.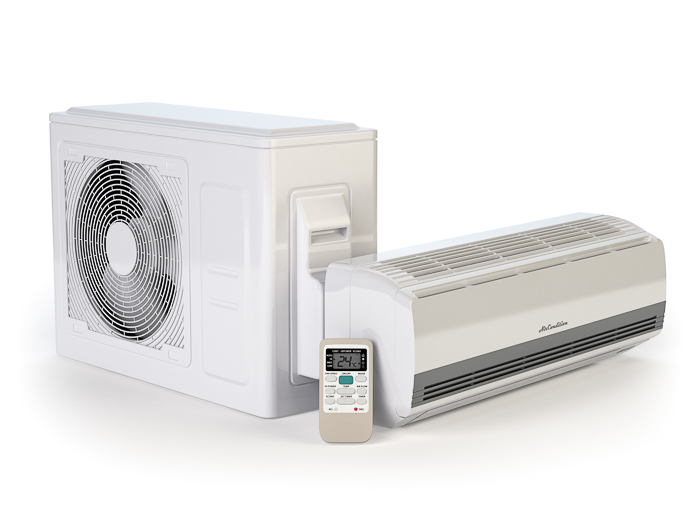 Commercial Air Conditioners
​Commercial Air Conditioning Installation in Melbourne
Whether you're a builder, an architect, a business owner or a strata manager, we can work with you to plan, design and install the most suitable commercial air conditioning system for your property.
We also provide preventive maintenance and routine checks to ensure your air conditioner runs as seamlessly and efficiently as possible. If the system breaks down, we are always available to get to the bottom of the problem – making sure to have your air conditioner running again with minimal disruption to you.
Air Conditioning Maintenance
Prevents expensive breakdowns, Improves energy efficiency and reduces carbon footprint, Brings down electricity bills, Lowers running costs, Reduces inefficiencies in the long run.
Air Conditioner Servicing
Licenced Refrigeration mechanics have been professionally trained in: Refrigeration and air conditioning trade, Restricted electrical, Refrigerant handling (ARC Licenced), Elevated work platform, First aid and Working at heights.
Commercial Air Con Installation
Shops, Office precincts, Low-rise prestige development projects, Retail and showroom fit-outs, School classrooms, administration areas, or general student recreational areas, Factory, warehouse, or workshop facilities and Commercial office buildings.
Air Conditioning Breakdowns
At Swan Air Cooling, we understand how important this is, which is why reliability is our focus from the start.
Air Conditioner Design
Swan Air Cooling comes with years of experience in doing just this for a raft of businesses across Melbourne.
Domestic Air Conditioning   
Domestic Air Conditioning Installation in Melbourne
Swan Air Cooling has over 20 years of experience in the air conditioning industry. We've seen products evolve over the years. This puts us in a good position to offer energy efficient and cost-effective choices most suitable to your needs.
From installation to servicing to maintenance to repairs, we have thousands of happy Melbourne customers who keep coming back – something we are extremely proud of. So, why choose Swan Air Cooling?
Over 20 years of experience serving the heating and cooling needs of Melbourne
Affordable prices with a 5-year manufacturer warranty
Excellent after-sales service with repair and serving solutions on offer
End-to-end solutions from supply and installation through to servicing
Customised heating and cooling solutions for any situation
Split Systems
A reverse cycle split system is a cost-effective and efficient solution for both heating and cooling, since just one unit is required. This cuts down working and product costs, which is great on your budget.
Evaporative Cooling
It is a popular air conditioning choice in Melbourne because it is extremely cost-effective to run, while allowing you to keep your windows and doors open if needed. Swan Air Cooling can provide evaporative cooling solutions for homes and businesses across Melbourne.
Refrigerated Air Conditioning
Ducted Heating and Cooling for the Entire Home. A ducted air-con unit is a specialised heating and cooling system that requires professional installation to achieve the most optimum results for your home 
Add-On Cooling
Add-on cooling for Gas Ducted Heating is designed to provide comfort through both heating and cooling. It is an alternative solution to ducted and split air conditioners or evaporative coolers. This system gives you the flexibility to add a cooling unit to a gas ducted heater, which then circulates cool air through your home.
Heating Installation in Melbourne
There are several ways to heat and cool your home. If you don't know what is best for your house, call the experts at Swan Air Cooling. Our experienced technicians will inspect and offer advice on the best ducted heater for your home.
Swan Air Cooling has plenty of experience in providing gas ducted heating delivery and installation services to customers throughout Melbourne.
Gas Ducted Heating
Swan Air Cooling has plenty of experience in providing gas ducted heating delivery and installation services to customers throughout Melbourne. Ducted gas heaters utilise a fan to draw in air, allowing it to flow through a heat exchanger, which then warms it up. This heat exchanger is placed externally – either under the floor or in your roof space.
Ducted Reverse Cycle Heating
Ducted heating systems provide optimal cooling with a great deal of flexibility. You can choose products like under-floor heating or ceiling heating where needed. It is also a cost-effective and efficient way to heat your home.